blissDesigned LUXURY RETREATS
with Dr. Denisa Rensen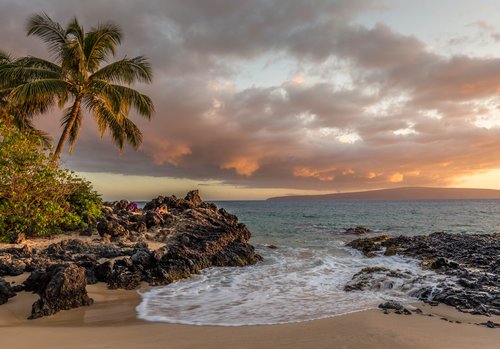 SENSUAL - EXQUISITE - CONSCIOUS
Nourishing - Expansive - Mystical - Sizzling - Transcendent - Luxurious - Inspiring - Piquant - Appetizing - Zoetic - Sophisticated - Culinary - Ocean Vogue - High Frequency - Sexy - Activating - Quantum Healing - Sensuous - Awakening - Delicious - Adventurous - Healthy - Succulent - Chic - Erotic - Intelligent - Luscious - Transformational - Deeply Loving
TRANSFORMATIONAL HEALING | APR 9-13th 2018
Healing is multifaceted. It takes your physicality, your metaphysicality & your inherent 'life-instinct' to be activated. Dr. Denisa guides you through these vast fields in your life and activates the necessary components that may be dormant.
" Ultimately, there is only one healer,
your metaphysical freedom,
circulating - in your body - your only true nutrient
- love." - Denisa Rensen
We are here to design our powerful long lives for SIGNIFICANCE, for IMPACT and for BLISS!
Your ability to heal is a critical piece of the puzzle.
SEXUAL MAGNETISM | APR 16-20th 2018
Dr. Denisa Rensen will be taking you into the depths of our sexual healing & new awakening, into our erotic intelligence and living a FULL SPECTRUM SEXUALITY as a #futureFEMME.
Dr. Risa Kaparo will be taking us on a journey of SOMATIC intelligence, erotic PRESENCING and all new highly innovative material she is presenting in her new book on POLYFIDELITY.
We are here to design our powerful long lives for SIGNIFICANCE, for IMPACT and for BLISS!
Our SEXUAL MAGNETISM is a critical piece of the puzzle.
Dr. Denisa Rensen is a true fusion of the renaissance woman and the future FEMME. Her expertise in anti-aging & regenerative functional medicine is beautifully fused with her passion for high frequency living, consciousness expansion & human ascension.
Her life mission is to design women's lives for bliss – yes! BLISS – the zenith of a woman's emotional, metaphysical and physical life. Curating inner peace & sensuous passion back into women's daily lives – this is her oyster. She is a wealth of knowledge & wisdom AND she's deeply loving and straight up fun. You will love her presence and the tremendous value she brings into your life.
ABOUT THE LUXURIOUS SYNERGIDA
Synergida is the premiere luxury resort for transformational retreats in the world. It is a mecca for thought leaders and change-makers to gather in synergistic co-creation.

Costa Rica has been voted the happiest country in the world by many sources, and since happiness is what all of us really want, we figured it would be the perfect place to create an enlightened community. With no military, and a simple way of life, Costa Rica inspires us to take a step back from our crazy life, and press the reset button. With the Western world valuing physical things and accomplishments as a sign of success, Costa Rica provides the other side of the success spectrum that every leader needs right now. Resting and recharging. Connecting with the land and yourself. The 114 acres Synergida rests on is a vortex of energy that will balance you out on a cellular level.

Every Synergida brand retreat is co-created by several leaders, and emphasizes empty space and relaxation. With experiential talks and exercises in the mornings and nights, you'll have all day to decompress in the waterfall oasis, visit the peacocks and emu at the petting zoo, or just kick back in the infinity pool. Every retreat is all inclusive, and we can even book you a flight from SJO to a landing strip down the street. At Synergida, everything is taken care of for you, so you can shut your brain off and enjoy life in a whole new way. When you return home, you will find that you have been upgraded in a big way. The ROI is unfathomable...

For the price of staying at an all inclusive luxury resort in paradise, come enjoy a transformational retreat on us!
CONVOS ABOUT THE RETREATS
with Dr. Denisa Rensen & Ben Rode
FOR MORE INFORMATION, FEEL FREE TO CONTACT US BELOW